Therapy for Dancers and Performers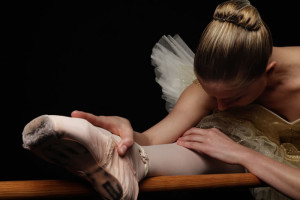 As a young adult I was involved with theater arts and dance, so I know that injuries sustained from constant training if not addressed early can become chronic. These injuries not only limit performance ability but also can create problems later in life.
It is extremely important that therapy be introduced to the dance student and performer early in their career. Not just when injury occurs, but integrated into their overall training helping to facilitate a successful career in the performing arts.
Japanese Physical Therapy or Shonishin for children as part of the dance and performing arts schooling and training program can be very effective in limiting debilitating injuries while helping to increase performance levels.
"Having a national Argentine tango teaching practice can really take a toll on both my body and my energy level. That's why I always look forward to my trips to New Mexico, not only to instruct my Santa Fe clientele, but also to benefit from Dr. Jeff Meyer's exceptional bodywork, which consistently improves my stamina and overall performance as a tango dancer.

Dr. Meyer is a former dancer and therefore understands the particular stresses and strains that dance places on the physical body. This understanding greatly enhances his ability as a practitioner for the dance community."

—Sid Grant, NYC
Acute musculoskeletal injury
Hip and thigh disorders
Stress fractures
Bursitis and Tendonitis
Muscle strains
Knee, foot and ankle disorders
Plantar Fasciitis
Spinal stiffness and pain